SERVICES
Insurance Coverage's Personalized Specifically for YOU

Automobile
Car insurance is required on all vehicles driven or parked on California highways. Proof of insurance must be in your vehicle at all times. Do not be detained without insurance. DME Insurance can help you find the best rates available to you. We are an independent insurance agency that specializes in obtaining the best protection plans at the best prices.

Homeowner & Renters
Your family is the most precious thing to you. You have invested a lot in buying that beautiful home and the many elements that really make your home feel like a home to them. Why not make sure they are protected. Transfer the risk to an insurance company that can restore it when the unexpected happens. Insurance for homeowners; Protecting your most valuable investment: your home.

Commercial Auto
Whether you are driving a Big Rig, a semi- or a smaller truck, DME Insurance works with multiple companies that will leave you with a burden less to worry about, financial responsibility, insurance. All vehicles driven or parked on California highways need to be insured and your Commercial Auto is NOT EXCEPTION. Commercial vehicles are not covered by a personal auto policy, so ask for your Auto Commercial quote today.

Motorcycle & Scooter
Nice ride !! If you ride your bike to enjoy the fresh air or to beat traffic, show how well you look and feel good doing so by being properly secured. There are many reasons to make sure, your safety is # 1. Call for more information on motorcycle coverage.

Dwelling
Congratulations! You are a property owner! DME Insurance works with companies that could insure your property. Dwelling policies help pay for rebuilding or repairing the physical structure of your property, if it is damaged by a covered risk … One less thing to worry about, consider buying dwelling insurance.

Workers Compensation & General Liability
Doing work is not always easy. Accidents happen. If you have a small or much larger business, getting insurance is essential. It avoids the burden of the expenses of these mishaps. General Liability protects you from negligence claims. Workers Comp. Provides salary replacement and medical benefits to employees injured on the job.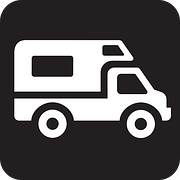 Motor home
Road trip!!! Motor home and RVs are one of the best means to move around on vacation with family. If you travel far, near, or just keep it parked, insurance is something you should have. Go ahead, give us a call, let us make sure you are safe on the road. Protect your RV with RV insurance.

Restaurant
Bon Appetite!! You guessed it, we can secure restaurants too!

Umbrella Coverage
Who doesn't need a little extra coverage. Umbrella Insurance protects your assets and your future. It is designed to help you protect yourself from major claims and lawsuits by providing additional liability coverage above the limits of your home, car, and boat insurance policies. Call for more information.

Plumber, Janitor, Landscaper
Coming Soon

Life Insurance
Coming Soon

Income Tax
Call or email to inquire on products offered